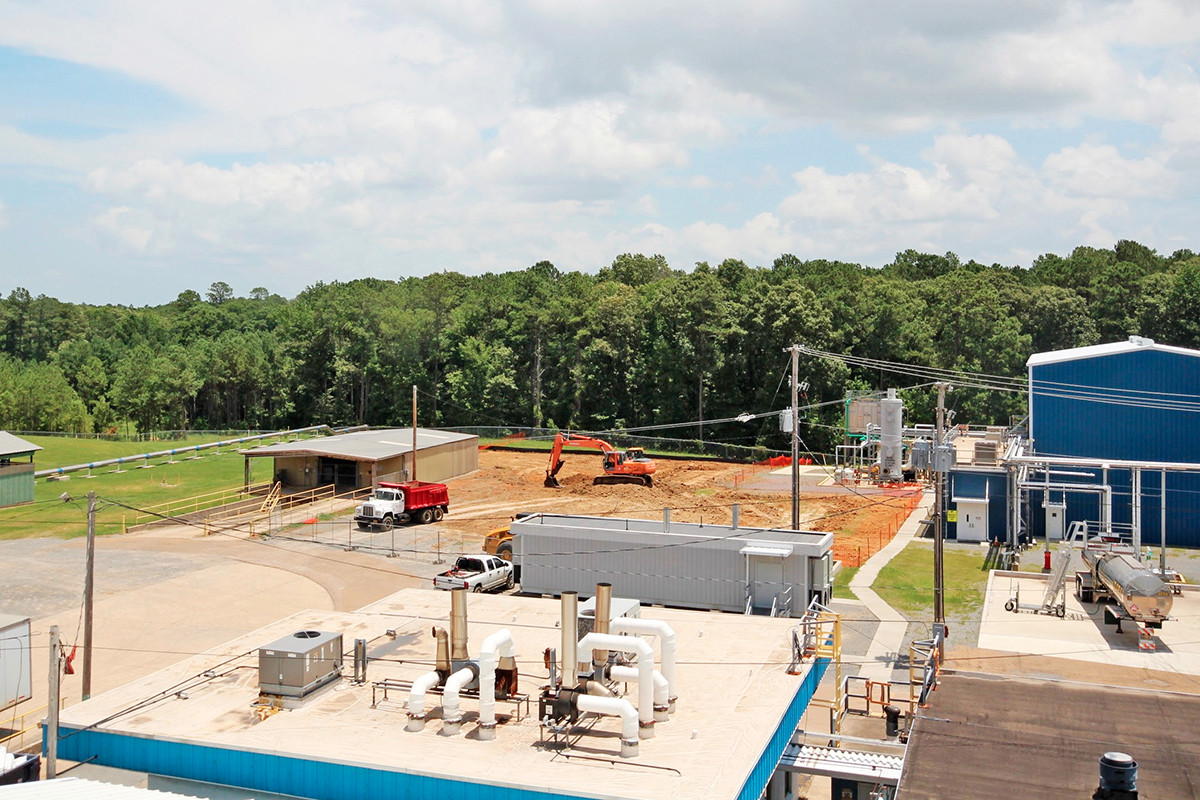 We were unable to send the article.
The Canadian startup dedicated to creating a new lithium industry in Arkansas has proved a second method of purifying Arkansas-produced lithium chloride into high-quality lithium carbonate for the battery market, the company announced Monday.
Standard Lithium Ltd. of Vancouver, which has been extracting lithium from underground brine piped to the surface at an industrial-scale test facility in El Dorado for almost a year, said it has produced 99.985% pure lithium through a standard refinement process.
Tests completed by Veolia Water Technologies in Plainfield, Illinois, demonstrated that Standard's Arkansas product "can be converted into better-than battery quality lithium carbonate using established OEM carbonation technology," the company said in a statement.
The company has partnered with Lanxess Corp., which mines bromine from the same south Arkansas Smackover Formation brine, using the German multinational corporation's existing well and pipeline infrastructure to draw lithium out after the bromine is secured.
The carbonization process completed in Illinois is the second method Standard Lithium has tested in de-risking what it calls its Arkansas Lithium Project. The first used Standard's patent-pending technology, called SiFT, to make the battery-quality carbonate. The second process employed conventional technology widely used in the industry and regularly done by Veolia.
"Concentrated lithium chloride solution produced by Standard Lithium was sent to Veolia and was then converted to lithium carbonate using a conventional flowsheet," the company said in a news release. "This involves additional concentration; chemical softening/purification; initial conversion to solid lithium carbonate; redissolution to a bicarbonate solution and final crystallisation, washing and drying of battery quality lithium carbonate."
The company said it was important to prove two methods of converting the El Dorado lithium chloride into battery-purity carbonate, describing "successful demonstration of alternative technologies" as a key to reduce project risk and enjoy "greater flexibility regarding the final flowsheet that will be deployed at a commercial scale."
Now Standard is studying whether it could be economical to directly convert lithium chloride from the El Dorado plant into battery-quality lithium hydroxide, a different ingredient in battery production.
"We've now demonstrated that we can convert to battery quality lithium carbonate using the Company's SiFT technology; that we can get to the same end-product using established technology developed and sold by global OEMs; and now we're looking to add battery quality lithium hydroxide to the product offering," said a statement from Andy Robinson, Standard's president and COO. "In the background, we continue to rapidly advance both project and corporate development work. We're excited about reaching the various milestones ahead of us and, if we're successful, taking this globally important project into commercialization."
Standard Lithium has permits in Arkansas for more than 150,000 acres of brine operations. It assembled its unique, modular, industrial-scale Direct Lithium Extraction Demonstration Plant at LANXESS' South Plant facility near El Dorado. The recent tests have been part of Standard's proof-of-concept work on a novel lithium extraction process that is "scalable, environmentally-friendly" and capable of eliminating the use of evaporation ponds and reducing processing time from months to hours, the company has told Arkansas officials and reporters for two years.
Standard Lithium is listed on the TSX Venture Exchange under the trading symbol "SLL"; quoted on the OTC – Nasdaq Intl Designation under the symbol "STLHF"; and on the Frankfurt Stock Exchange under the symbol "S5L."