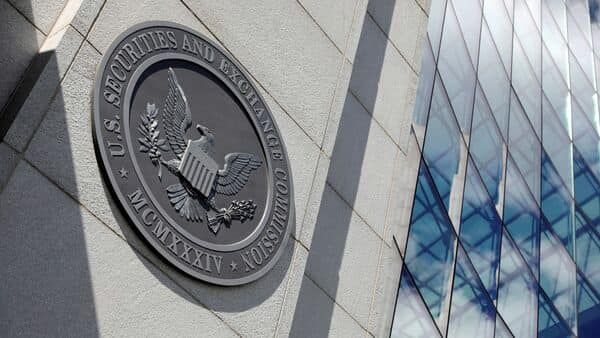 SEC scrutiny blocks some crypto firms from going public
Crypto-focused companies including Bullish Global, Circle Internet Financial and eToro Group Ltd. have failed to secure the SEC approvals that are required of companies going public. The firms were seeking stock-exchange listings through mergers with special-purpose acquisition companies, an alternative path to going public that thrived in 2020 and 2021 before heightened regulatory checks and market turbulence ended the SPAC boom.
Another crypto broker, Galaxy Digital Holdings Ltd., has faced repeated rounds of questions from SEC staff about its business since filing paperwork to go public on the Nasdaq Stock Market, according to people familiar with the questioning. Galaxy, which isn't using a SPAC structure, announced in March 2021 that it wanted to become a US-listed public company and hoped to clear SEC review by the end of that year.
The SEC didn't set out to stop the companies from going public, according to a person familiar with the matter, but crypto firms believe the pace of the agency's review hurt their efforts, particularly after the crash of a well-known cryptocurrency and the failure of a large crypto hedge fund that hit many exchanges and lenders. The bankruptcy of crypto exchange FTX and a bear market in digital asset prices may keep the door closed.
Most crypto firms say their digital assets aren't securities, and therefore they don't need to comply with investor-protection rules. SEC Chair Gary Gensler disagrees and contends that much of the industry is noncompliant.
"Anyone bringing a crypto deal to the SEC should realize there is going to be a lot of friction," said Scott Kimpel, a partner at law firm Hunton Andrews Kurth LLP.
The agency still holds clout when companies want to access the public markets. SEC accountants and lawyers ask potential securities issuers questions about financial disclosures, legal risks, the impact of market disruption and other subjects. The SEC says it checks disclosures only to make sure they provide investors with the information required by law.
Potential issuers want the process to end with regulators deeming the company's disclosures "effective," making its shares good to be sold to the public. Bullish, Circle and eToro haven't gotten there. The SEC reviewed their going-public filings for nearly a year or more, according to regulatory records, and didn't declare them effective.
When Coinbase Global Inc. went public in 2021, the SEC sent three letters to the company with questions. Bullish, by contrast, responded to more than 10 letters over more than a year, according to people familiar with the letters.
Galaxy, which first filed paperwork to go public in the U.S. with the SEC in October 2021, received one letter from the SEC with more than 90 questions, according to a person familiar with the matter. Galaxy, whose shares on the Toronto Stock Exchange are down about 80% from their peak over the past year, expects it will be able to eventually clear the SEC's hurdles, a person familiar with the company said.
Galaxy Digital Chief Executive Mike Novogratz said on an August 2022 conference call that it has "been frustrating that it's taken as long as it has." A Galaxy spokesman declined to comment further.
Many of the crypto firms that went public after Coinbase had another challenge: their partnership with a SPAC imposed a strict deadline to close the deal.
A SPAC is a shell company that raises money from the public and plans to use the funds to combine with a private company. A SPAC typically has as long as two years to find its merger partner and complete the deal. If the deal can't clear the SEC's review process in time, or other problems cause it to stall, the SPAC must return the money.
Last February, Circle pushed back the timetable for its merger with SPAC Concord Acquisition Corp., setting a new deadline of December 2022.
Circle spent much of last year working to address questions the SEC raised with its disclosures, which at one point numbered more than 100, according to people familiar with the discussions. By early November, the company had only a handful of minor comments left, and it looked as if the deal could meet its deadline, the people said.
Then crypto exchange FTX filed for bankruptcy on Nov. 11. Circle said it didn't have major ties to FTX. Afterward the SEC proceeded more cautiously with Circle's review, the people said.
The SEC issued a list of 16 questions after FTX's implosion that it wanted crypto companies to address in public filings, some of which were relevant to the firms under review, according to a person familiar with the review.
Several factors made the filings challenging to review, including changes to businesses during the review period, the person said.
Circle and Concord called off their deal in early December. "I think that it's been a thorough process," Circle Chief Executive Jeremy Allaire said at the time about dealing with the SEC. "Unfortunately it was a longer process than we had hoped." A Circle spokesman declined to comment further.
EToro also gives users access to stocks, but the SEC's questions for eToro focused on its crypto business, a person familiar with the questions said. Crypto trading at the company accounted for 63% of commissions and interest income in the first half of 2021, according to filings. The SEC was especially focused on the accounting treatment eToro applied to digital assets it held for users, and at times took months to respond to eToro's letters, the person said.
EToro said in a statement that it believes it will become a public company in the future but it "will wait for the right opportunity to take this step."
Know your inner investor
Do you have the nerves of steel or do you get insomniac over your investments? Let's define your investment approach.